The following testimonials were provided by some of our 6500 plus valued clients for public release:
"As a company with over $200m in revenue and 1200 employees it became increasingly difficult to get the image message through to all our employees. What stands Jon Michail apart from his peers is his ability to influence employees and help people understand the reason for and the power behind "image" thereby permanently changing entrenched mind sets."

Founder - SMS Management & Technology

"High energy, very powerful, Jon Michail's style is to support people to bring out their full potential, his subtle style certainly does that."

Director of Education - Oracle Corporation

"Thank you for a very inspiring and insightful seminar. The team thoroughly enjoyed the day. We are excited about taking up the challenges and growing together to build a world class team."

Senior Manager - National Australia Bank (NAB)

"The results are already evident. Our team have mentioned that they are seen as more credible and trustworthy with their clients and as a result are capable of growing the business and building stronger relationships, which in our business is critical to success."

Training Manager - Hewlett Packard Asia-Pacific

"Thank you for all of your great effort, excellent feedback. The group thoroughly enjoyed your presentation and we look forward to more great up-coming workshops."

Manager Learning & Development - Qantas

"Jon, thanks so much for your wonderful contribution to our first women's program. It was a great success and you were the star!"

National Training Manager - Myer

"Jon, thank you for your exciting presentation. Our members were engaged by your energy and enthusiasm and now realise that they must address their personal brand as they develop in coaching."

CEO - AFL Coaches Association (AFLCA)

"We found the session extremely informative and the Group learned many useful tips regarding dress, style and presentation. Thanks for inspiring the Management Assurance Group of KPMG."

Business Services Manager - KPMG

"Thank you Jon Michail and your team for the fantastic presentation. I know that everyone enjoyed the day and they all got something out of it personally. The feedback has been overwhelmingly positive!"

Practice Leader - ANZ Banking Group

"Jon has provided me invaluable guidance on my professional profile and presentation. With a wealth of knowledge, Jon helped with real-life advice that could be applied immediately."

Senior Business Banking Manager - National Australia Bank

"Jon Michail was the highlight of our conference – from a sceptic; I am now a committed advocate."

Group Training Manager - Dell, Malaysia

"Thank you Jon for your great presentations on Winning the Communication & Leadership Game... Any Woman Can! The feedback has been fantastic."

General Counsel - Alcoa of Australia Ltd.

"I found your knowledge & experience invaluable in helping me to achieve the goals and objectives I have set myself to being a successful business woman."

Business Manager - Mallinckrodt Medical

"Jon is a great brand builder!"

Chief Executive Officer - Fastline Group, England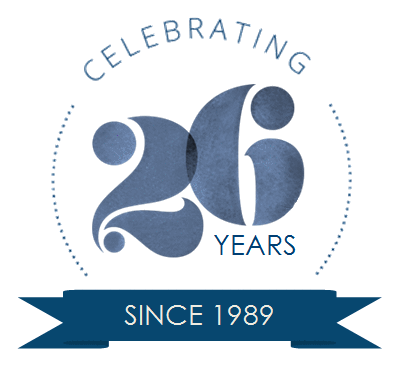 BEFORE you employ an Image Consultant, please read the following.
By Adele Sims – Founder and Director of Write-Ink
For years I have researched, written about and studied online claims from so called experts who more often than not turn out to be amateurs and at times charlatans! I am a business writer – it's my job to know what's out there – and what's legit and what's not. I'm here to say right now that you have to be prepared for the onslaught of fly by night operators who set up a shingle, claim to be expert consultants and then move on, taking your hard earned dollars with them.
When I first came across the claims of IGI director Jon Michail and his team, I must admit, I had to stop and look carefully at his claims. I looked deeper and with great interest. The image consulting game is growing by the minute and 'experts' are popping up all over the place, some of them thinking that just by waving a colour swatch around, they know what they are doing.
What I found with Jon was amazing not just for me, but for others who were also looking for an image make-over.
Image Group International is not a Homer Simpson in the garage type of operation. Their professional stylish, yet down to earth offices bear testament to their own philosophies of making the first image count. They are real people in the real offices with real accredited qualifications for what they do.
The clients are real too – testimonials by the score, from real people with real last names and real photos and histories are available for anyone to study. They are here too on the website, and well worth a read.
Jon's qualifications and over 20 years' experience in the field are solid and well earned. The international awards and industry recognition he has received are deserved and legitimate. The courses IGI offers are properly planned, executed and delivered. The association with RMIT University, Australia underscores his professionalism and dedication to Image Consulting.
His clients in big business are real and have had significant results because of Jon's input and professional expertise. Coming from a solid family background, with his own family to think of, Jon is not interested in the flimsy faddism of 'undressing in the mall'. He and IGI adopt a holistic approach to providing the best possible advice and support in helping both individuals and corporate clients present and position themselves in the best possible way.
Tried, tested and true, I would choose IGI and Jon Michail over any other operator in the image consulting industry. He and his company sit head and shoulders above the others. I should know – I've done my homework and found out for myself.